5 Key Takeaways from the Amwell IPO
Pulling back the curtain on the state of telehealth
The Amwell IPO happened approximately two months ago. This was a big event in the world of digital health because it was a sign that telemedicine had finally "made it" to the big stage.
But has it? Today I'm going to dig into the Form S-1 and share my top 5 insights from perusing through it:
In-person office visits are returning to normal after the initial "pandemic dip"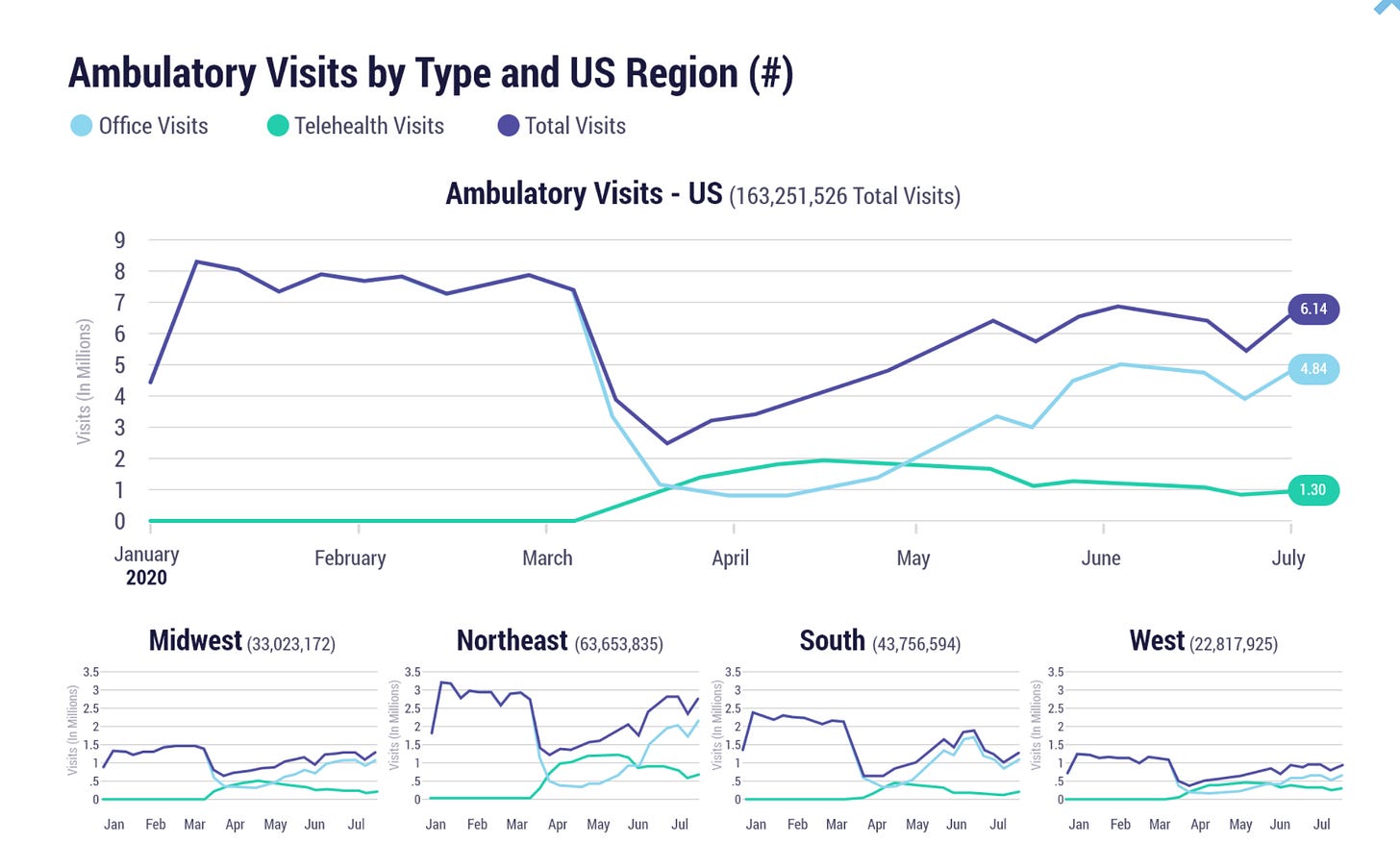 This is especially true in the Midwest, Northeast, and West.
Also interesting to see the number of telemedicine visits decline since their peak in April. While telemedicine is still at a much higher level in absolute terms, we have probably reached peak telemedicine. When the pandemic is over, I expect the majority of visits to still be in the good old-fashioned doctor's office.
Amwell is becoming a traditional medical provider with telemedicine capabilities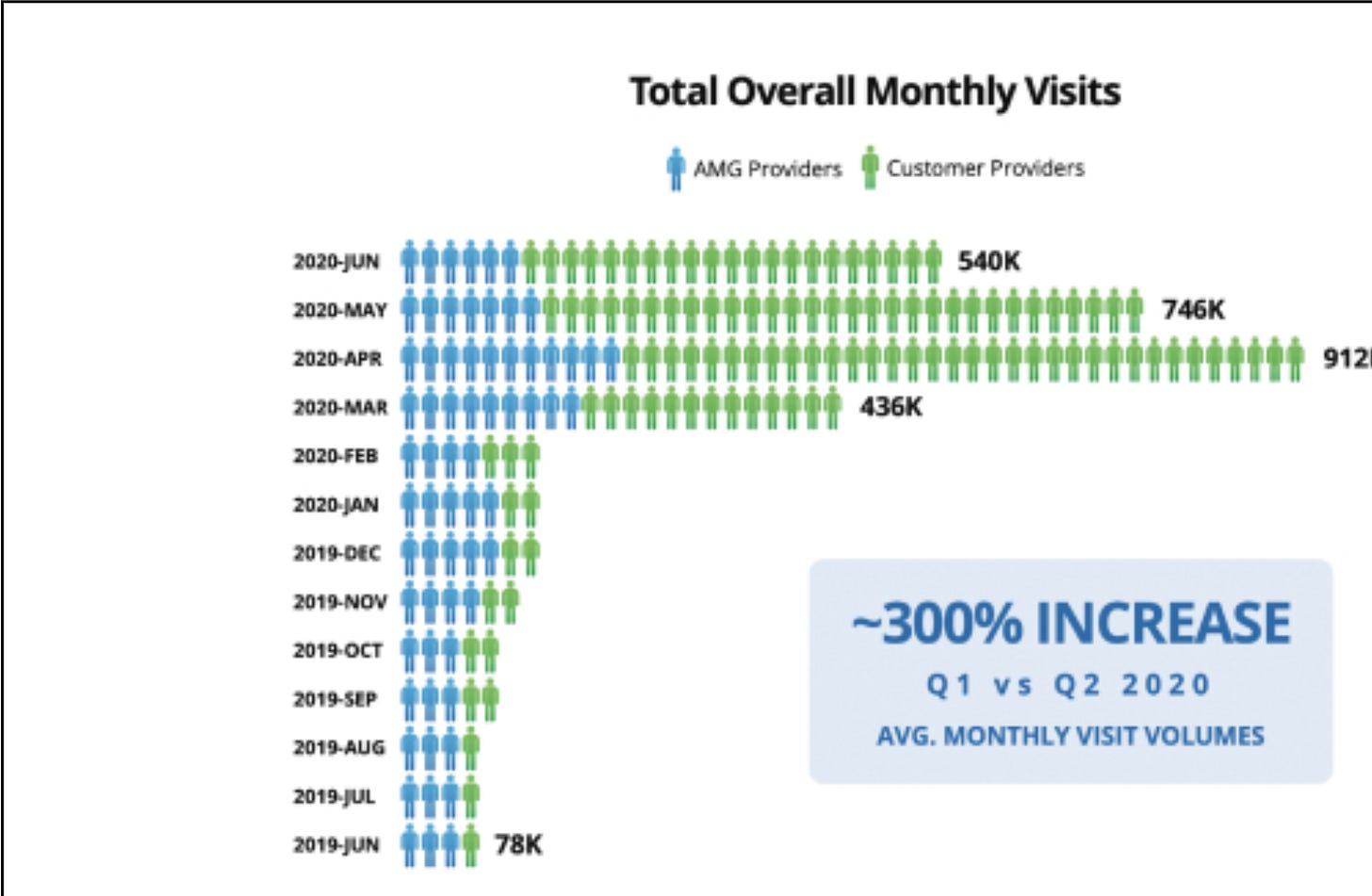 Since the pandemic "started" in the US in March, the number of Customer Providers has nearly 10xed, but the number of "AMG Providers" has also increased significantly from pre-pandemic levels. These AMG Providers appear to be independent physicians who have contracted directly with Amwell to see patients on their platform.
Will be important to track the absolute number of "AMG Providers" over time to see how durable this business model is. Will customers (health systems) prefer to continue to "BYOP" (bring your own physician), or just hire the Amwell doctors moving forward to handle their telemedicine?
White-labeling is the primary use case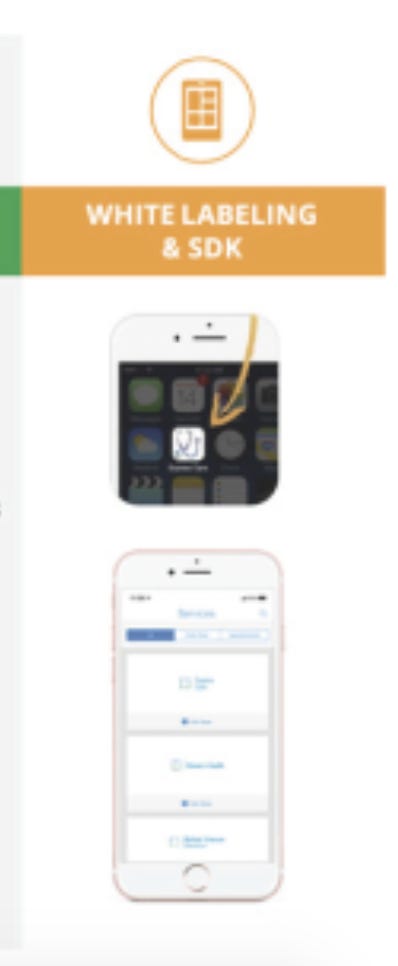 Most patients who use Amwell probably don't even know it. This is because Amwell allows most customers to white-label their app and telehealth platform before deploying it to patients. This creates brand equity for the customer (typically health system), but relegates Amwell to an invisible technology platform provider.
Will be interesting to see how much Amwell invests in its direct-to-consumer offering moving forward.
Urgent care and telepsychiatry seem like the next big growth opportunities

Amwell will have to compete with more established players in the fields of tele-urgent care and telepsychiatry though (e.g. Teladoc and Carbon Health) if they do move into this direction. Given the rising rates of mental health burden (nearly 1 in 5 adults) in the United States though, probably a smart move.
Joint venture with marquee health systems like the Cleveland Clinic are a smart strategic move

This is the most interesting thing to me. With telemedicine platforms like Amwell, health systems can move beyond their local markets to compete in the national market. With the creation of this JV, now anyone in the US can receive telemedicine care from the number 2 hospital in the world at any time, instead of from their local hospital — without having to take a plane ride. That opens up some big opportunities and I'm excited to see how it evolves.
Enjoyed the article? Subscribe below for more and follow me on twitter @yuningalexliu. Thanks for reading!